Local Newspapers -- Please Stay Informed!

---

A New Post:
Interracial couples on the rise. Read the article. here!
A new Black TV channel - Bounce TV. See video the clip here!
MLK - Memorial Virtual Tour. See video clip here!
Our Newsletter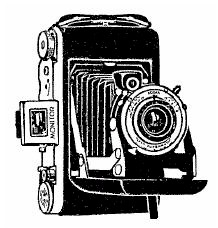 The NFL Gospel Choir? View this video clip.

Bring Your "A" Game Highly recommended.

This film is a must watch for anyone concerned with the plight of education in Black America. Do you know the High School drop out rate for African Americans, for Caucasians, how about Asians or Hispanics? A surprisingly large percentage divides the races and the reasons are sad. I am researching it now and I believe the rate is larger for African Americans today than it was 40+ years ago when I graduated high school. I will obtain the information and post it later, but please take the time (22 minutes) to view this and then show it to some children you know and love. I believe it is our responsibility to help.

Thank-You. --James E. Whitaker

Thoughts of nostalgia or history visit Ebony, Jet, Jet Jr. and Black World/Negro Digest for a complete listing. I explored the Ebony site w/issues from 1958 thru present and you can view the entire magazine. Check out the Jan 1962 issue w/the following articles Sammy Davis Jr performs for Queen Elizabeth, Nichelle Nichols's career prior to Lt Uhuru on Star Trek and preceding Tiger Woods North Carolinian Golfer Charlie Sifford cracks color barrier at a Greensboro golf tournament and the Nov. 63 March on Washington issue with an American Airline Ad featuring Dorothy Height.

Seeking still more history? A great read is the Scurlock Studio and Black Washington Picturing the Promise, the following is a review from Amazon.com.

Editorial Reviews

From Booklist: *Starred Review* In 1911 Addison Scurlock opened a photography studio in Washington, D.C., and went on to chronicle the aspirations and ambitions of the black community into the 1990s. Later joined by his sons, Robert and George, themselves all part of the rising middle class of segregated Washington, Scurlock recorded the finer moments of black lifeportraits of wealth and comfort, celebrations of marriages and new homes, political and social achievements. As the city changed and grew, with the black population swelling, the Scurlocks chronicled the growth and later decline of black businesses, the change from a middle class forced to develop its own institutions within a segregated society to an influx of poor migrants from the South with less connection to those institutions, and the social and political tumult wrought by the civil rights movement. Photographs include the famous (Marian Anderson, Duke Ellington, Ralph Bunche, W. E. B. DuBois, and Muhammad Ali) as well as the influential but perhaps less well known (business owners, churchgoers, civic leaders, members of high society). With more than 100 images, this book is a proud celebration of a vibrant community from the early to the late twentieth century. --Vanessa Bush

Review

The book tells a fascinating story of the complex social and cultural world of African Americans in 20th-century Washington and opens a window into the broader world of black America and the struggle for racial justice. --James Oliver Horton, Benjamin Banneker Professor Emeritus of American Studies and History, George Washington University.

Is Black Leadership Dead? Read two opposing views. Click here.

Follow this link to view an engaging story of George Eastman and all Eastman Alumni or anyone from or who has an interest in the geographical area must read Chapter 16 "From Oak Lodge to Tuskegee" (pgs 262-278). This chapter will provide a greater sense of the origins of the school that would become our beloved institution of higher learning.

Periodically such posting's may appear that may interest the membership. Please feel free to submit your own recommendations concerning topics you feel will be of interest to the membership.

Don't forget to vote. If you don't vote, you can't complain about the consequences.

--James E. Whitaker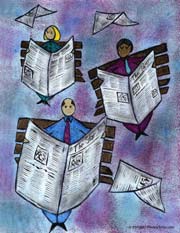 Once the newsletter is completed, it will be added to this section. Each month the newsletter will include the latest news, interesting facts, upcoming events, and member names.
We are always looking for new ideas and topics for the monthly newsletter. If you have an idea or would be interested in writing an article, please let us know.